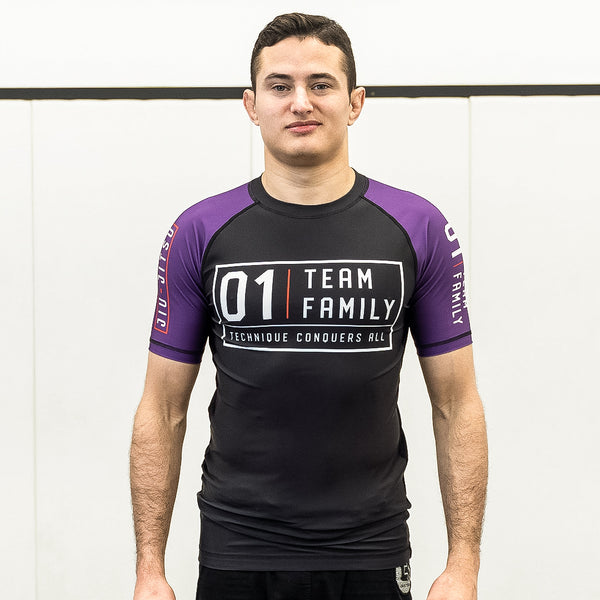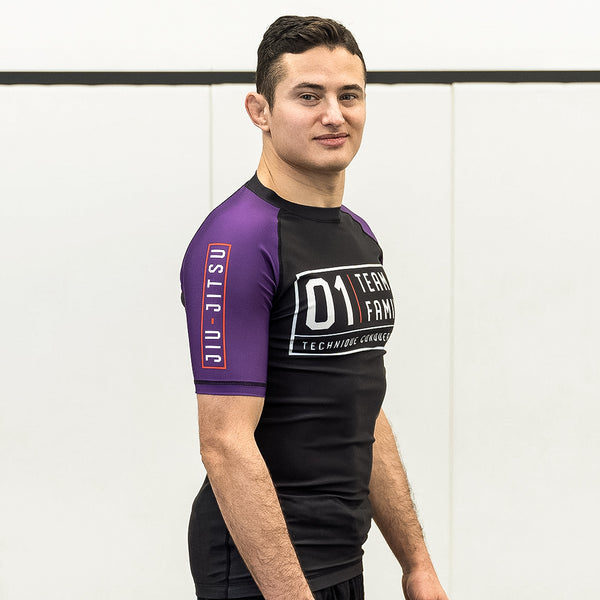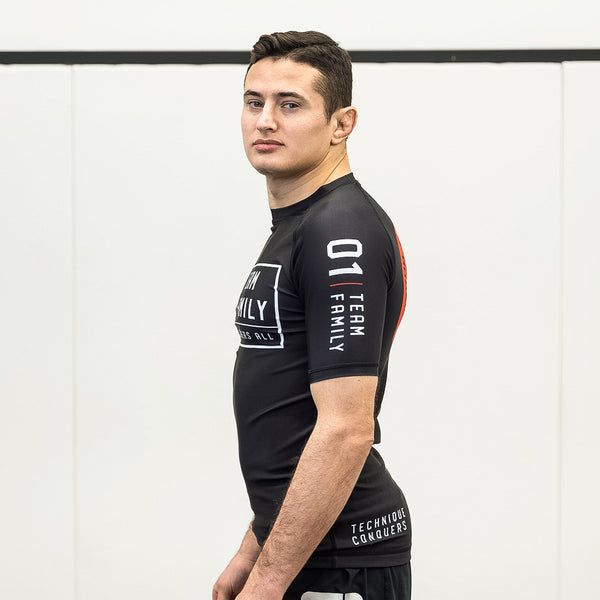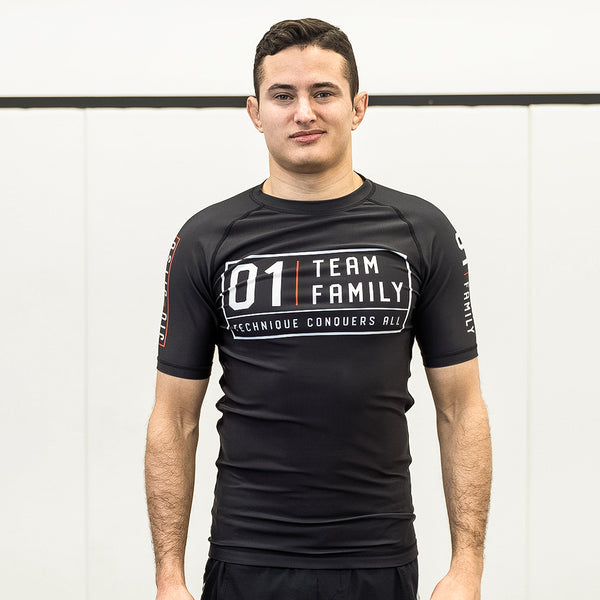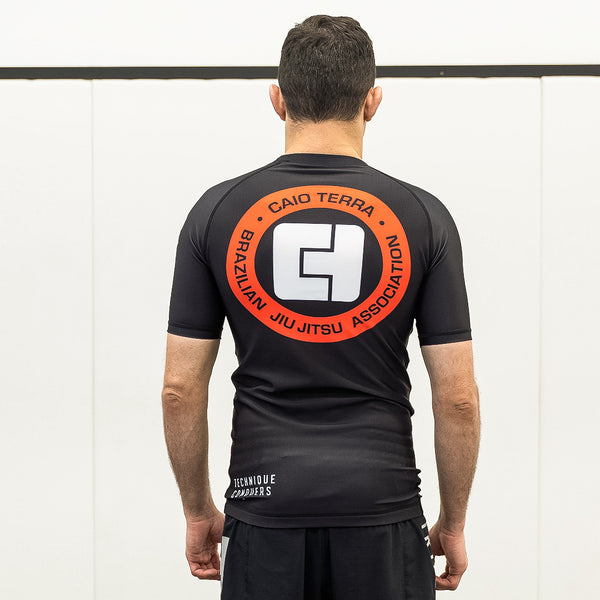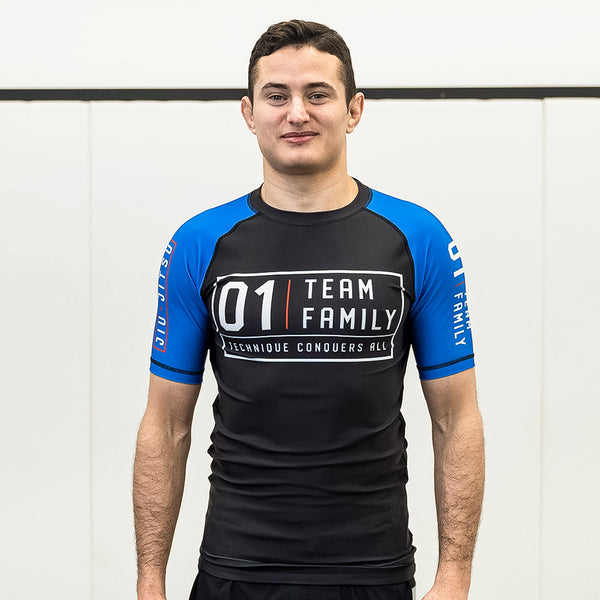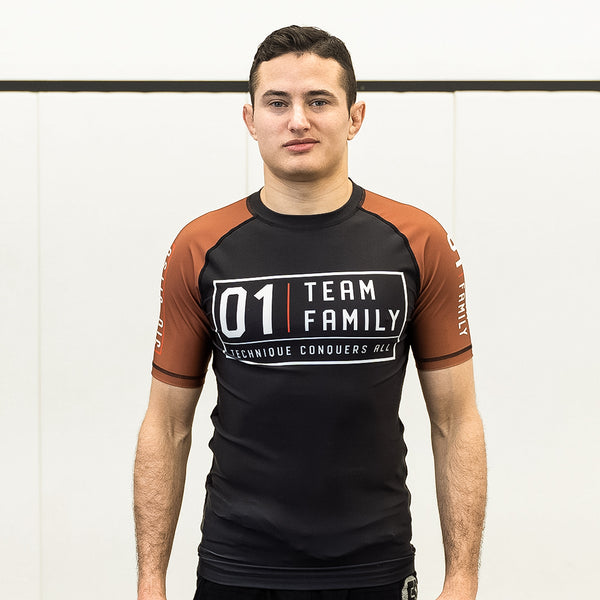 CTA "ONE TEAM" Rashguard - Short Sleeve (ADULT)
The most recent variation of the Caio Terra Association Rashguard features the "One Team" logo on the front and Caio Terra Association logo on the back.
The construction is second to none with a rubber stopper at the waist to keep your uniform from shifting during hard training and logos that won't peel off!
This rashguard is composed of 82% polyester and 18% spandex for a snug athletic fit.